What I Do
Getting the most from your piano
All pianos require regular tuning and maintenance to keep them performing at their best. A neglected piano will quickly deteriorate and will sound unpleasant.
I tune pianos in homes throughout the North East as well as schools, concert venues, churches and universities. I can advise on any repairs, regulation or maintenance that may be needed and carry out the necessary work.

Keeping a piano at Standard Pitch (sometimes referred to as Concert Pitch) ensures that the piano sounds as the manufacturer intended, giving a purer tone and reduced inharmonisity. It also enables other instruments to be played with the piano.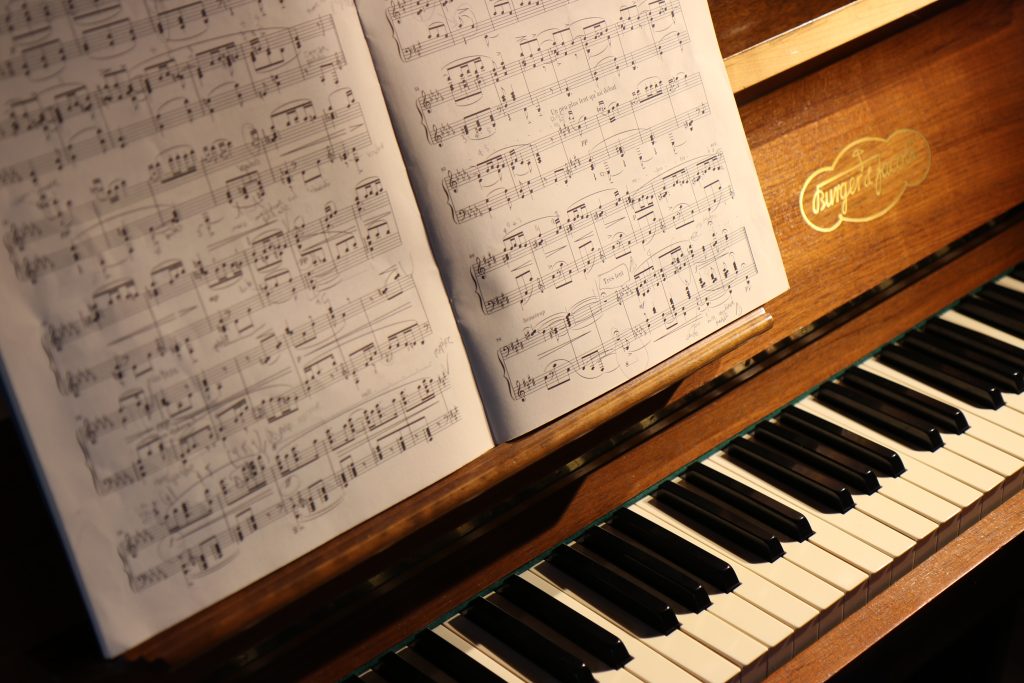 A little more detail…
---
Piano Tuning – starting at £70
All acoustic pianos should be regularly tuned, normally every six months. Most of my clients ask me to contact them when their piano is due to be tuned. Appointments are made for a specific time and I make every effort to be punctual. If any extra costs are to be made I will discuss this before any work is started.
---
Piano Insurance Work
Accidents can happen and I am happy to work with clients and their insurers to return pianos to their former glory. From minor damage to complete rebuilds, I am able to diagnose what work is needed and how best to have the work done. If the piano needs major work then I work independently to get quotes from different respected workshops to get the best solution for all parties.
---
Piano Restoration
Although I have experience in restoration work I normally find it is better to hand over larger jobs onto a specialist workshop. A larger workshop will be able to handle larger jobs more
quickly and often at a better price. I have good working relationships with restoration specialists both locally and nationally and am able to work with them to get a competitive quote.
---
Piano Repairs
With a formal college training and over 30 years of experience I am able to diagnose faults and effect repairs quickly and effectively.
---
Piano Valuations – £25
Whether buying, selling or for insurance purposes I am able to give a realistic valuation of your piano.
Give me a call with any of your Piano needs…